4oz. Mini Tin Candle
Regular price
Sale price
$13.00
Unit price
per
Sale
Sold out
Voluspa's unique coconut wax blend is hand-poured into a 4 oz. metal vessel adorned in Maison pattern and is topped with a matching lid that keeps the candle dust-free when not in use. The single wick allows you to enjoy fragrance throw for 25 hours. Our candles are hand-poured in the United States and feature our proprietary, clean-burning coconut wax blend and 100% natural wicks. Our products are free of phthalates, pesticides, parabens and sulfates and are never tested on animals. Up-cycle this best seller into a keepsake after the last burn.
Product Details:
Burn Time: 25 hours

Fill (oz): 4

Fill (g/ml): 113

Natural Wick(s): 1

Free of phthalates, pesticides, parabens and sulfates

Imperial Dimensions: 2.99

" D x 1.93" H

Metric Dimenions: 76 D x 51 H
How to use:
Trim wicks to 1/4" with each burn.
Place candle on a heat resistant surface or candle tray.
Allow wax to melt to the candle's edge every burn to prevent tunneling.
Keep candles away from drafts to ensure a smokeless, clean burn.
Use a wick snuffer to extinguish a candle without soot or smoke.
Discontinue burning a candle when less than 1/4" of wax remains.
Ingredients

The proprietary formula starts with cold-pressed coconut oil from the meat of fresh fruit. The oil then sustains hydrogenation and is turned into coconut wax with a beautiful, creamy white consistency.

Our blend not only burns up to 90% cleaner than its 100% soy wax counterpart, it maintains the integrity and maximum volume of our incredible fragrances. Where other candles lose the subtle notes and character, the coconut wax blend allows every nuance to burn through.

All of our candles are ecologically sound, sustainable and manufactured without any pesticides or parabens. These American-poured masterpieces also contain 100% natural wicks.
Care

Trim wicks to ¼" before lighting your candle. This helps prevent soot and extends the life of your candle!

Allow the wax to melt and pool right to the candle's edges with every light to prevent tunneling in the future.

Use your coordinating candle lid or a wick snuffer to extinguish the candle without any smoke.

Use a candle plate or coaster to protect surfaces. Never put a candle directly on a surface that is flammable or could be damaged by heat or oil.

Wicks may move or shift away from the center after the wax has liquified. Extinguish the flame and gently nudge back in place using a wick trimmer.

Do not burn candles in or near a draft. Keep candles away from curtains or anything that could ignite (books, home décor, clothing, etc.)

Always keep candles in sight when in use. If fragrance is desired but will remain out of sight, Reed Diffusers and Room & Body Sprays are great alternatives.

Keep candles and diffusers away from children and pets.

Never move a burning candle. The candle container and wax can become extremely hot when in use. Allow the candle to cool and wax to solidify before moving.

Use lids to help keep the wick and wax clean of any excess debris and dust. Always remove wick trimmings, matches, etc. before burning.

Don't throw away that pretty vessel! Repurpose to create your own keepsake.
Scent Notes

Amber Lumiere: Ancient Amber Incense, Precious Ceremonial Burning Wood & Vanilla

Apple Blue Clover: Andean Blue Clover, Apple & Oak Moss

Baltic Amber: Amber Resin, Sandalwood, Cedar & Vanilla Orchid

Blackberry Rose Oud: Blackberry, Chypre, Rose & Oud

Blond Tabac: Warm Perique Tabac, Vanilla Husk & Sandalwood (This is one of our bestsellers!)

Bourbon Vanille: French Bourbon Vanilla Beans (This is one of our bestsellers!)

Burning Woods: Smokey Cedar, Burning Woods, Embers and Himalayan Juniper

Casa Pacifica: California Driftwood, Sea Salt & Shore Brush

Coconut Papaya: Fresh Coconut, Mango Blossom & Papaya

Crisp Champagne: Sparkling Brut Champagne,Vanilla & Barrel Oak

Eucalyptus & White Sage: Eucalyptus, Cardamom, White Sage, & sun-warmed Hinoki Bark

Forbidden Fig: Ripened Fig, Velvety Musk, Midnight Rose & Fig Leaf

French Cade Lavender: French Cade Wood, Verbena & Bulgarian Lavender

Goji Tarocco Orange: Goji Berry, Ripe Mango & Tarocco Orange

Italian Bellini: Sparkling Wine & White Peach

Kalahari Watermelon: Chilled Watermelon, Pressed Lime & Holy Basil

Laguna: Sea Salt, Plumeria & Coconut

Makassar Ebony & Peach: Solid Black Ebony Wood, Ripe Peaches & Apple Blossom

Milk Rose: Bulgarian Rose, Marshmallow Milk & White Copali Amber

Mokara: Mokara Orchid, White Lily & Spring Moss

Moroccan Mint Tea: Green Tea, Spearmint & Lemon Rind

Moso Bamboo: Moso Bamboo, Black Musk & Japanese Cypress

Nissho Soleil: Sun-Kissed Pineapple, Tangerine & Creamy Vanilla

Panjore Lychee: Panjore Lychee, Cassis & Juicy Asian Pear

Peruvian Lime Jardin: Peruvian Lime, Shiso Leaf, Ripe Grapefruit

Pink Citron Grapefruit: Ripe Citron Grapefruit, Tart Cassis & Subtle Rose

Rose Colored Glasses: Pink Rose Petals, Neroli Bloom, Warm Amber Musk & Sweet Vanilla

Rose Otto: Steamed Distilled Rosa Damascena Flower Tops & Bulgarian Rose Essential Oil

Rose Petal Ice Cream: Vanilla Bean Ice Cream, Tart Raspberry Ribbon, Marshmallow Vanilla Crème & Sugared Rose Petals

Santal Vanille: Santal, French Bourbon Vanilla & Oud

Saijo Persimmon: Persimmon, Peach, & Jasmine

Sparkling Rose: Sparkling Wine & Rose Petals

Suede Blanc: Buttery Sueded Leather, Amber and Cedar

Wildflowers: Native Wildflowers, Golden Poppy, Springing Herbs & Soft Citrus

Yashioka Gardenia: Yashioka Gardenia, Tuberose & Tunisian Clove
Shipping & Returns

We accept returns of unwanted merchandise within 30 calendar days of purchase for exchange or store credit only. We do not issue refunds to the oriiginal form of payment.

Receipt or name of purchaser must be provided in order to initiate the return.

Items must be in new condition with no signs of wear or damage with tags/labels still attached.

Items purchased on sale are final sale & cannot be returned or exchanged.

All seasonal items are final sale.

All costume jewelry is final sale.

We reserve the right to refuse a return for any reason.
Share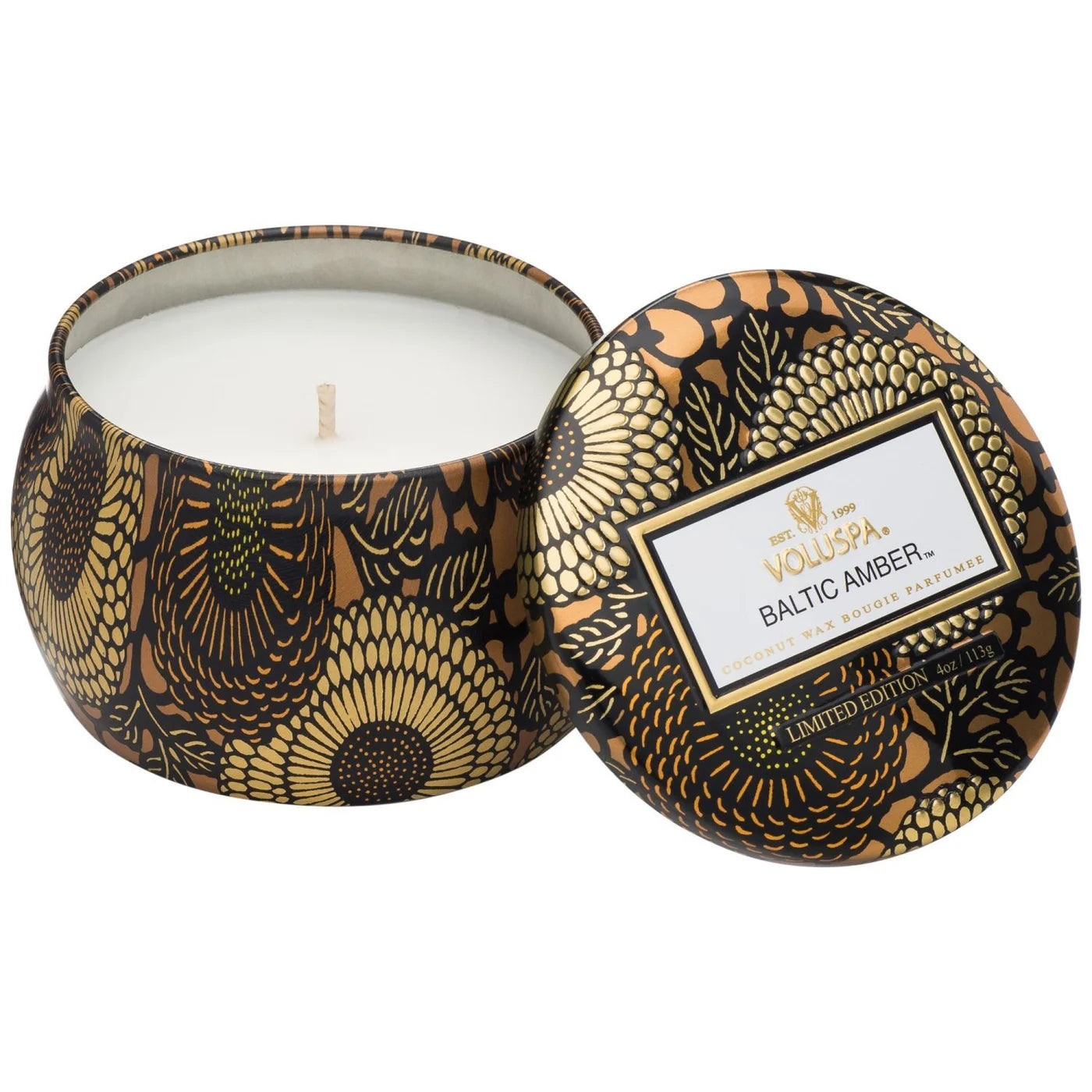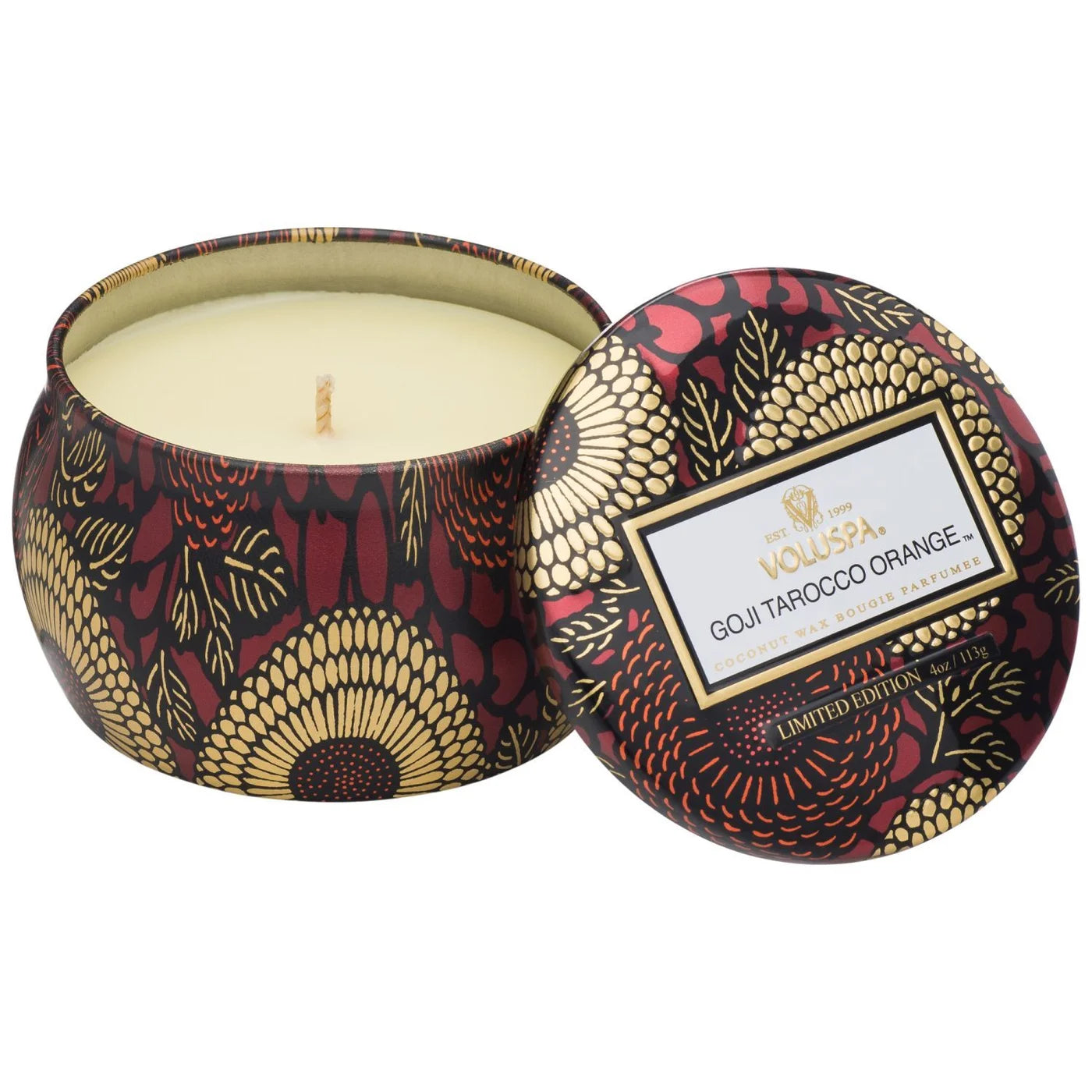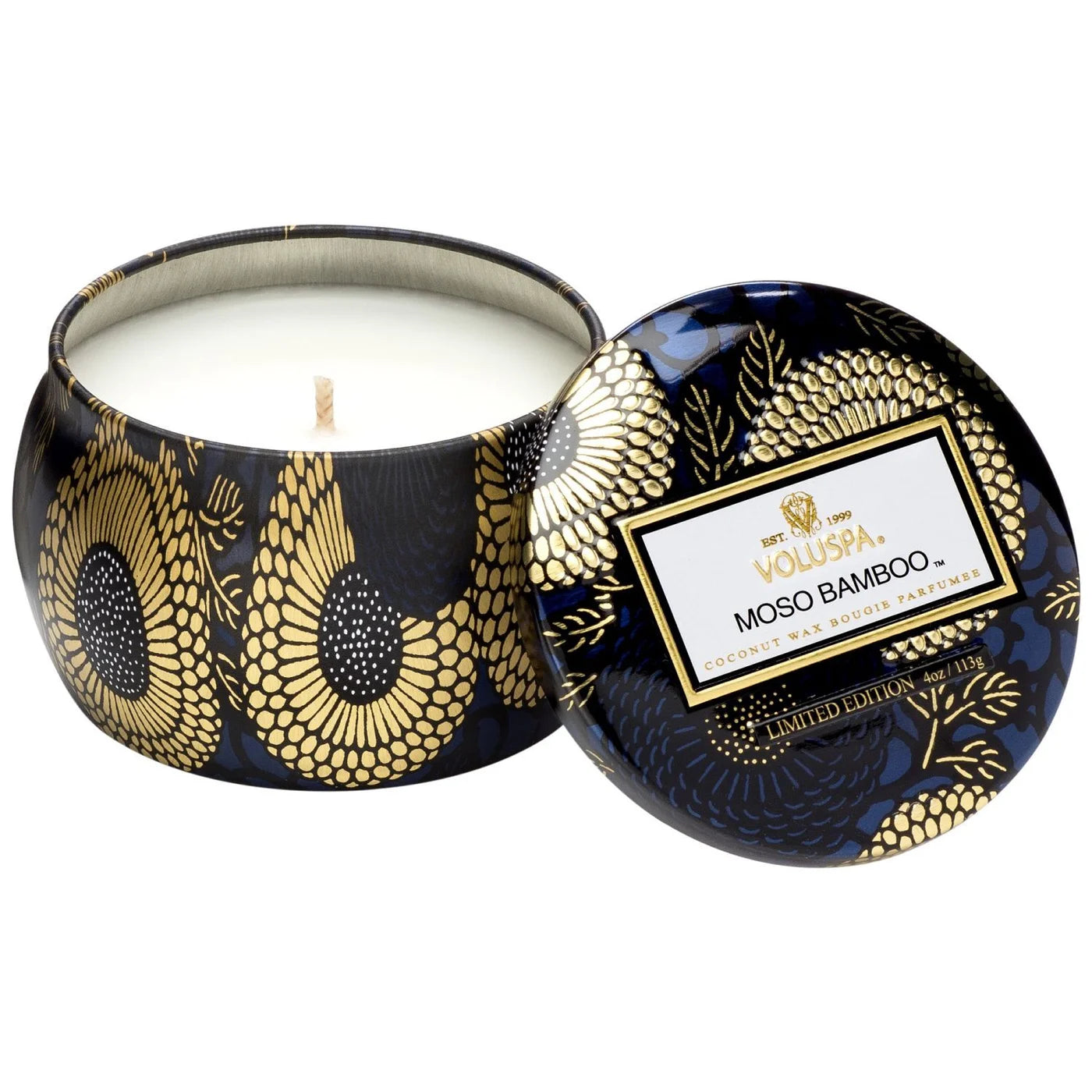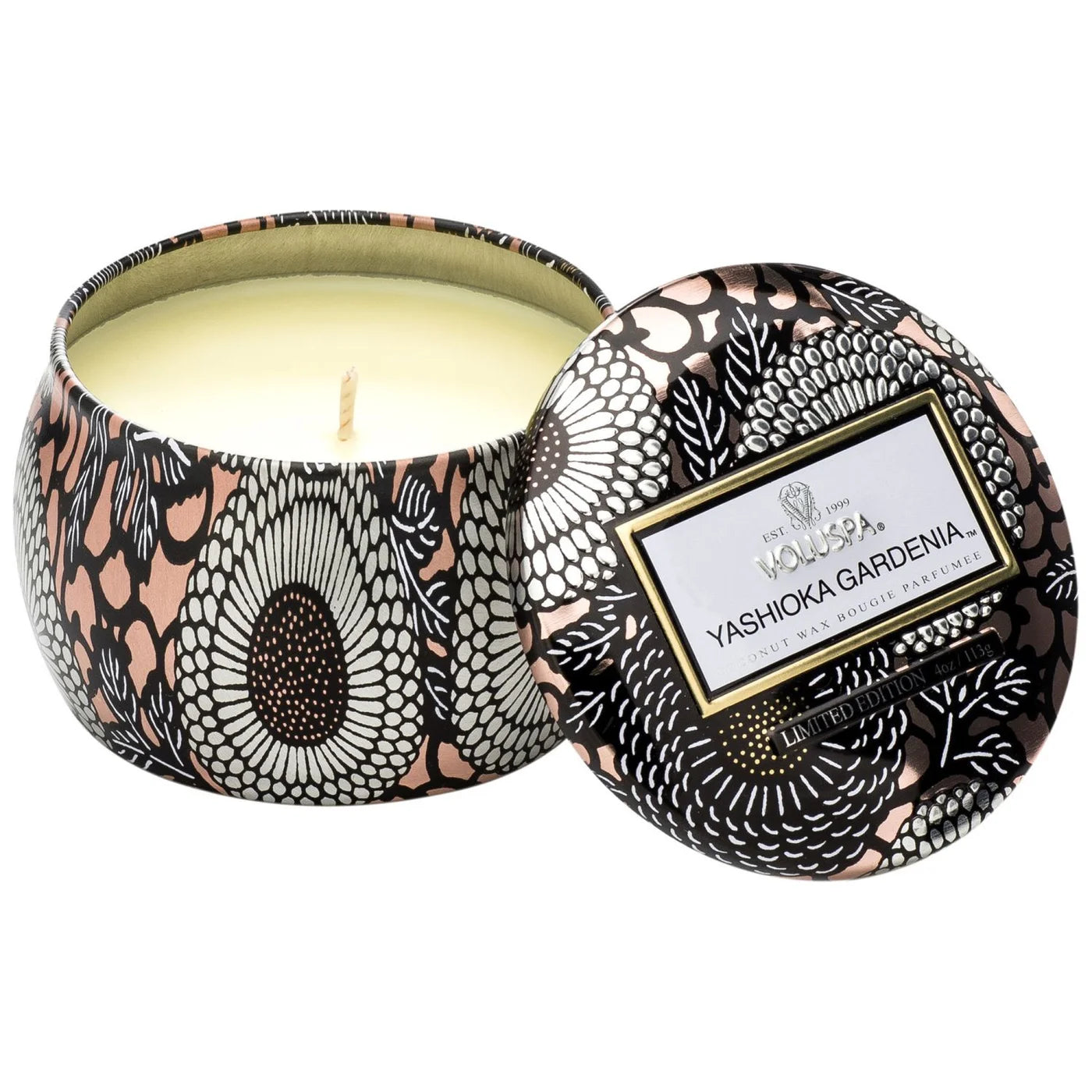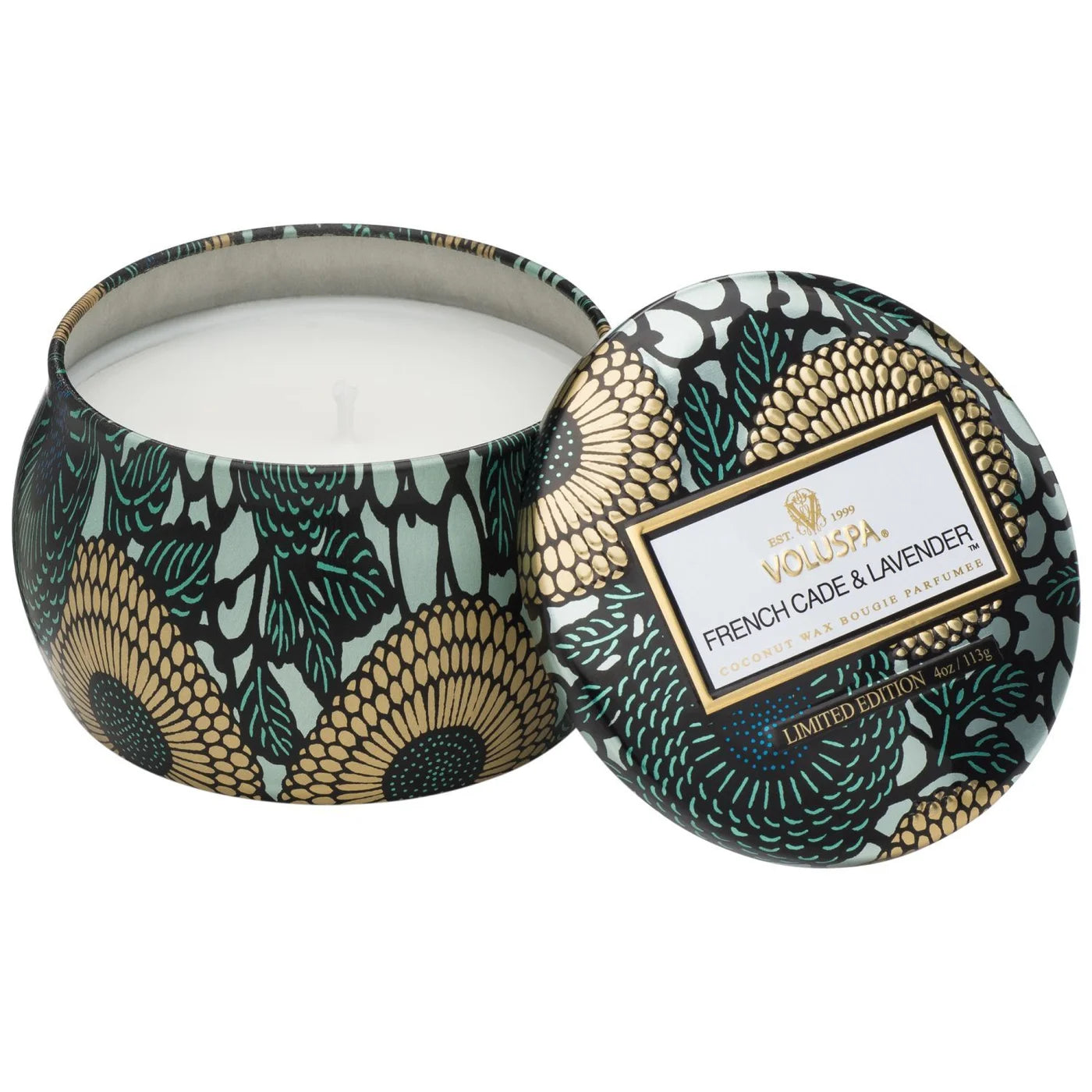 Store Hours:
Tuesday-Friday: 10am-5pm
Saturday: 10am-3pm
We love happy customers! Leave us a review on Google or Facebook for 10% off your next purchase! 🐷
Return/Exchange Policy:

We accept returns on any unwanted items for exchange or store credit only.

All seasonal & sale items are final sale.